Elev8 Scoop - Winter Session
---
---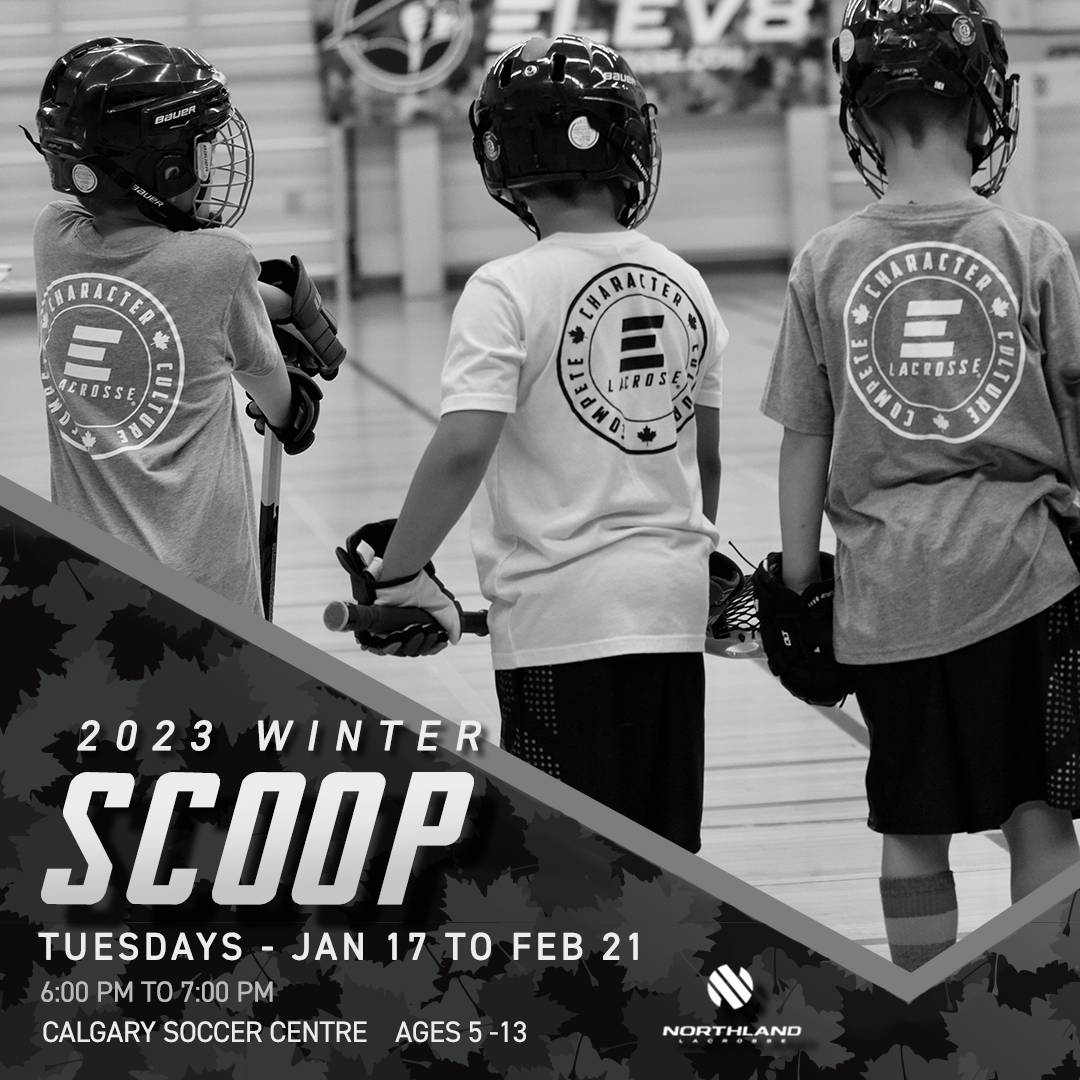 ---
ELEV8 Lacrosse is committed to developing the next generation of lacrosse players. Through the experience of building ELEV8 Lacrosse and its grassroots to elite-level programs, ELEV8 Lacrosse is uniquely positioned to support the lacrosse community.
To support the sport's growth in both the box and field disciplines, ELEV8 Lacrosse provides programming opportunities year-round.
ELEV8 Lacrosse is the country's leading, most-respected, well-coached, and consistent club program. The ELEV8 coaching staff is highly professional and experienced. The staff includes professional NLL players, Team Canada Coaches, and NCAA Division I, II, and III graduates.
Registration is now open for ELEV8 Scoop - Winter!
Scoop is a fun, dynamic, and energetic program focused on introducing basic lacrosse skills and new concepts and refining skills to take players to the next level. ELEV8 Scoop focuses on fun and playing lacrosse with your friends!
ELEV8 SCOOP PROGRAM DETAILS
Dates: 01/17, 01/24, 01/31, 02/07, 02/14, 02/21
Day: Tuesday
Time: 6:00 - 7:00 PM
Location: Calgary Soccer Centre - 7000 - 48 Street SE
Building: Annex
Field: Charlie
Ages: 5 to 13
REGISTER HERE
https://elev8lacrosse.com/new-to-lacrosse/elev8-scoop/
Suggested Social Media:
Join the fun this Winter with #ELEV8Scoop. Learn and develop fundamental lacrosse skills from ELEV8 PRO coaches! Learn More http://bit.ly/2lF4UXA